OUR PRACTICE
Belgrave-Hallam Road Medical Centre was established by Dr Nirmalie Jayasinghe in August 2016. Since that time we have endeavoured to implement policies and procedures to accommodate patient needs. Belgrave-Hallam Road Medical Centre has 2 Full-time Doctors, 6 Part-time Doctors, 4 Practice Nurses, 10 Admin/Reception staff, Pathology collection available onsite and locum service for after hours. Our clinic is also a part of the RACGP registrar training program. Our team includes allied health professionals: Podiatrist, Dietician, and Physiotherapist.
Belgrave-Hallam Road Medical Centre is committed to providing comprehensive care to all patients.  The Doctors are trained and experienced in the broad range of problems dealt with in general medical practice. We endeavour to provide patients with the best and most current treatments, methods, materials and equipment within our resource capabilities to ensure that the patients receive the high quality of service they have come to expect. We believe that patients come first.
Belgrave-Hallam Road Medical Centre is Fully Accredited by GPA.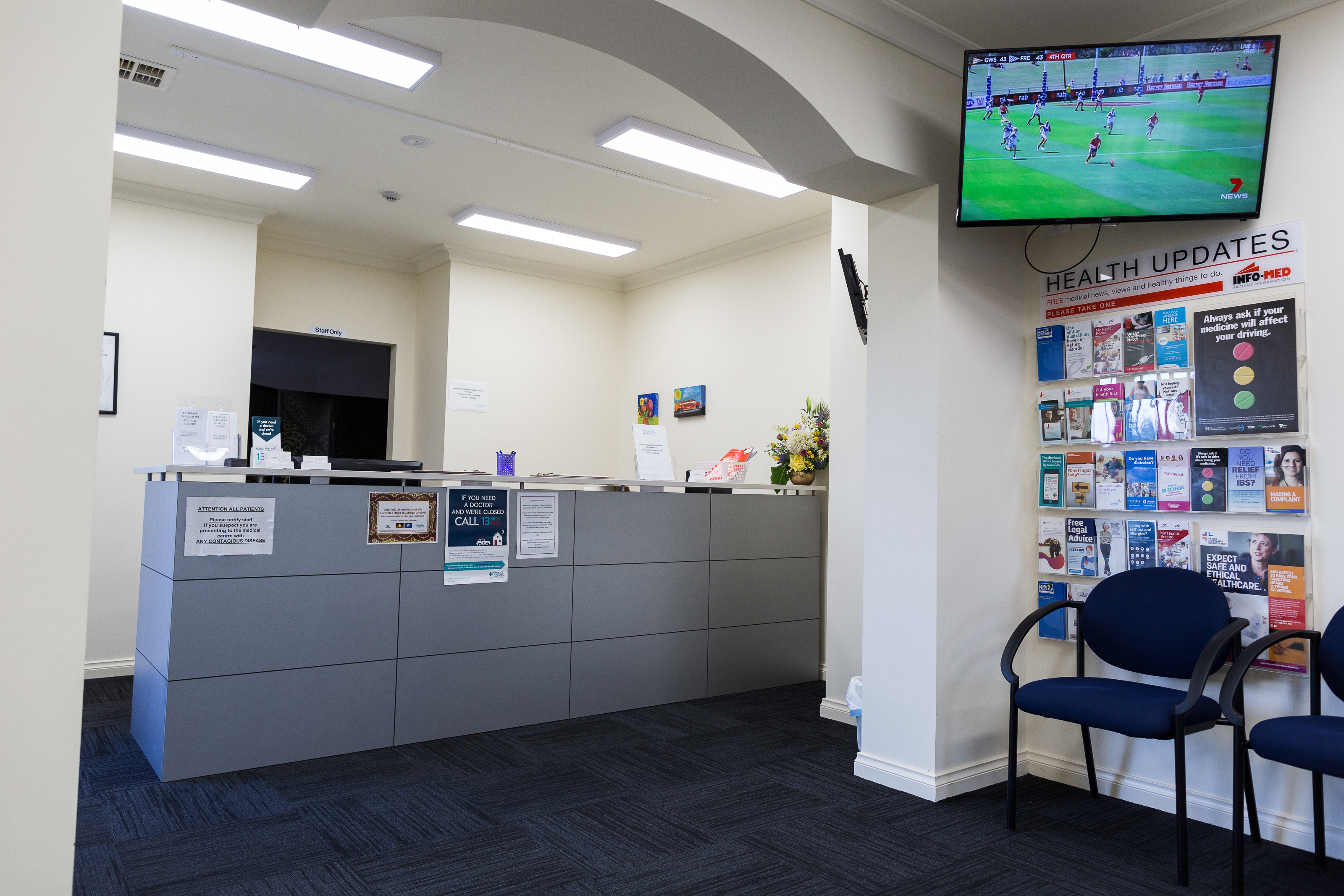 Schedule your appointment today!
(03)8842 4499 or Use On-line Booking
Our Opening Hours
Monday to Friday: 9.00AM to 8.00PM
Saturday: 9.00AM to 5.00PM
Sunday: 9.00AM to 02:00PM
Public holidays: We are generally open from 9:00AM to 02:00PM. Please check with reception closer to the day for confirmation.
Locum Service
If you need a doctor outside of these opening hours. 
Call 13SICK (that's 13 7425)
Bulk Billed. In Home. Out Of  Hours.
Doctors are on the road:
weeknights from 8:00 pm, Saturdays from 5:00 pm, Sundays and Public Holidays 6:30am– 9:00 am
Doctor on call for $200 private fee.

Visit our Location
156 Belgrave Hallam Road, Narre Warren North 3804.